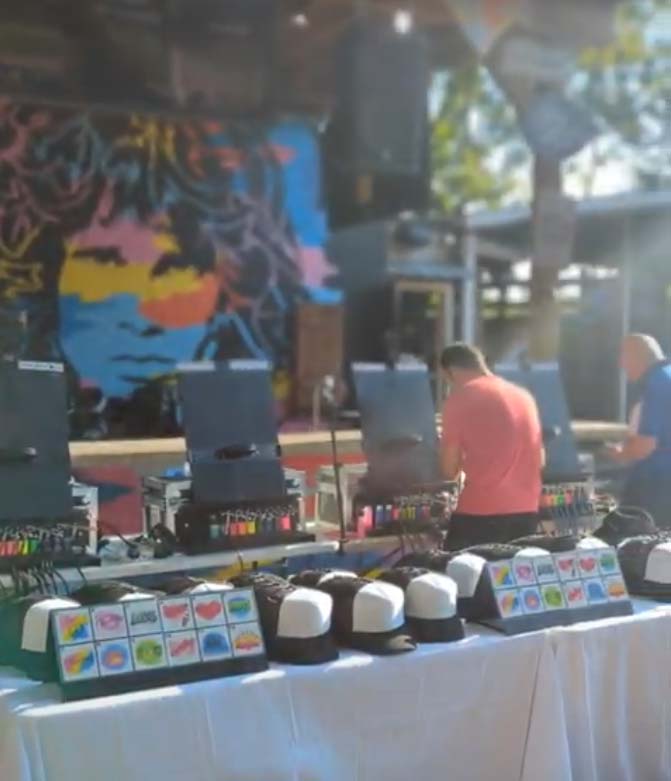 Level up your Party!
Create an amazing and unforgettable guest experience with a LIVE airbrush artist at your event!
Book an Artist Now!
Great for all ages!

Our artists engage and entertain all ages with captivating live-painted airbrush artwork. Guests young and old will enjoy designing an airbrush T shirt, Hat, or other party favor with personalized artwork made just for them - Something they will always remember!

Parties, Corporate Events + more!

Let us create personalized shirts for your Bar/Bat Mitzvah, or fun custom hats for a Birthday party of any age! We can paint your company logo at corporate events, or help your brand stand out at a festival or trade show!

Other Services

We also offer Temporary Tattoos at your event, and Airbrush / Graffiti Murals in your venue space, office building or home!

We'd love to discuss your custom project and help you provide an awesome, memorable experience!
FAQs + Info
What airbrushed items do you offer?

The most popular choices for airbrush party favors are T-Shirts or custom trucker hats. We can also airbrush personalized tote bags, lanyards, Santa hats, stockings, and all sorts of other specialty items upon request.

We also offer temporary tattoos, and can paint airbrush / graffiti murals indoors or outdoors!

How does pricing work?

Our pricing depends on a few factors.

We charge a travel fee, and an hourly rate for the artists and helpers needed. Your artist(s) will paint as many items as possible for the duration of the event (about 20-25 items/hour, per artist).

For accurate pricing, please send us a message!

How does it all work?

We show up on site about an hour before your event with all of our airbrush equipment and the party favors we discussed, ready to be customized.

We'll set up and be ready to paint personalized designs for your guests who line up at our booth. We paint live, right in front of the guests, and hand them their freshly airbrushed favors.

What types of services do you offer?

Birthday parties, Bar/Bat Mitzvahs, Weddings, Corporate Events, Brand Growth Opportunities, School Celebrations, Church functions and more!

Our main airbrush event services include:

Airbrushed T shirts / Hats
Airbrush Temporary Tattoos
Customized Party Favors
Virtual Airbrush Events
Bulk Pre-painted favors for guests
Airbrush / Graffiti Murals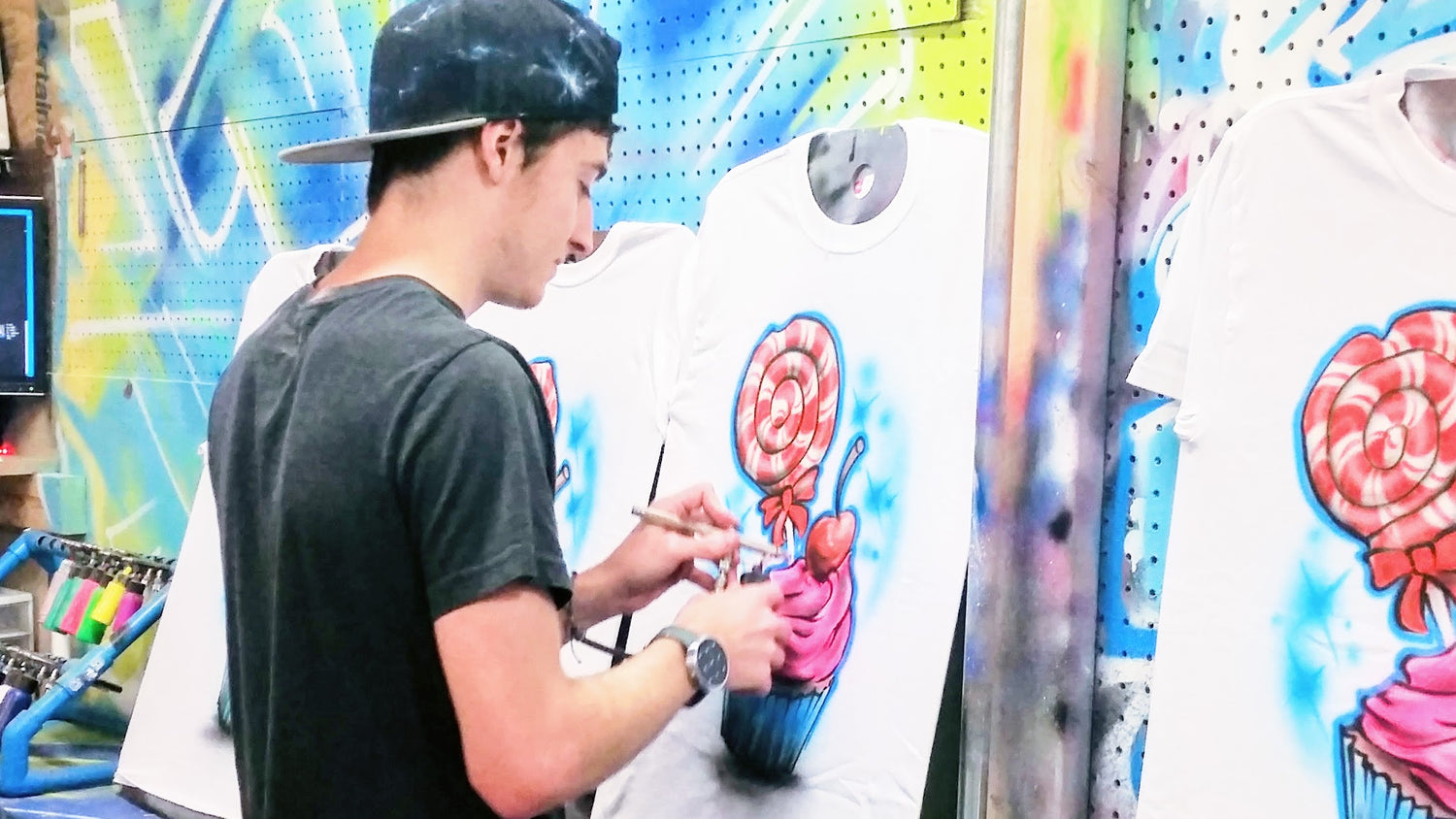 Let us make your event one to remember❤️
We're passionate about our work. There's something special about painting live for a crowd, watching their faces light up as they're handed a one-of-a-kind piece of artwork made just for them.
Trust me, airbrushing has a special ability to make an impression. Our artwork is cherished and remembered, and It's a lot of fun!
Talk to an Artist